Services
Top Rated Local® Solar Panel Installations
Times are changing and we are moving forward to a new era in the energy industry. Solar power has been exponentially growing in the past decade like never before, and it's time for it to start taking over!
At United Solar Electric, we have helped countless customers with their solar energy projects to effectively install a system that satisfies their needs as well as their budgets. With so much to consider when planning to acquire solar energy, the team at United Solar Electric will answer any and all questions you may have about the designs we provide, the materials we work with, and even our crews and guarantees, we offer a full service from start to finish of the process and we are with you throughout the entire process.
Being here means that you are interested in solar panels for your home or business, and we want to provide you with the right information so you can make an informed choice when looking for the right experts to finish your solar installation.
Why Go Solar?

The main reason that many people are switching solar panels is for the savings — there are many more reasons, of course!
With power bill prices being unreliable every month due to the ups and downs of electricity and gas prices, as well as other aspects that affect the overall cost of your energy, it's a smart move to flatten that amount to a rate that you can always count on. Some people report saving anywhere from $400 to $4,000 on average a year when they switch to a solar energy system, depending on the size of their system's solar panels. Some people are even able to completely stay off the power grid of their city, getting all their energy needs met via solar energy!
Another way that you can save money using solar panels is if you live outside of the power grid limits in your region. Some properties are located outside city limits in places where their city or state hasn't developed power supply infrastructure. This can translate into needing to spend exorbitant amounts of money to add posts or underground power lines to be able to take the power to the needed area.
Solar power provides the possibility of enjoying a piece of land that's outside the areas covered by a city's or state's power grid, allowing you to have a reliable, independent source of energy — the sun is not going anywhere!
Do you wish to save money on your power bill or bring power to areas where it would be difficult to set a regular power line? If you are interested in saving money in the long run and have ease of mind with a reliable source of energy, contact us today to talk about your needs and give you a quote!
Another savings to consider is the tax incentive that the government allows for installations of renewable energy sources, such as solar panels. This is something that we can call a win-win-win situation. You can save money on the installation of your solar energy system and future power bills via the tax incentive, you will be incentivizing jobs by providing work for a flourishing industry, and you are helping the environment significantly in the long run — it can't get better than that!
If you are concerned about dropping a large sum of money at once for your installation, don't worry. At United Solar Electric, we offer a great financing plan so you can pace yourself with the payments without drying up your savings account. Click here to learn more about our financing plans!
Services We Offer
At United Solar Electric, we are not only your solution provider for anything solar power related, but we also guarantee you that your system will meet your energy needs and come in at or under budget.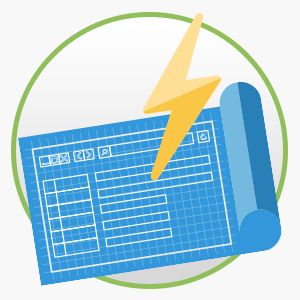 Solar Panel System Design
At United Solar Electric, we want to provide you with a unique setup that's tailored to your power needs and designed in a way that matches the location and space that you'll be using. We are backed by a team of experienced designers that will work together with you to come up with the best solution for your situation.
The design aspect is one of the most important when looking at solar panels, batteries, and installation. Every home or business has its own power needs due to every person having different levels of energy consumption. That's where our team of designers comes in to take into consideration every detail of your energy consumption to create a solar energy system, that will be able to cover what you want it to cover, whether it is a portion of your monthly bill, or getting you off the power grid for good.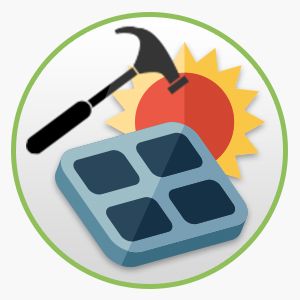 Solar Power Design and Installation
After your system is designed, you're happy with how the solar power system will support your energy needs, and the project is within your current budget, it's the time to start thinking about installation.
Our top-notch technicians will come in once all materials are in place to install them and make sure to run the tests required to have everything ready to start providing the energy that your system will generate for your home or business.
We are proud to offer you a team of experienced technicians that will go above and beyond to make sure that the installation is done to perfection and that your system is working properly from day one.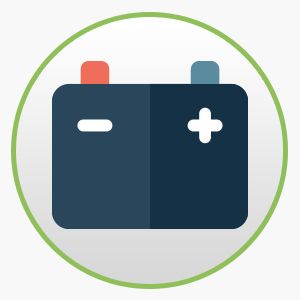 Home Batteries
Solar power systems and panels are great to provide power from a couple of lights and items in the house to an entire building. It all depends on the type and size of system you end up installing. Having said that, there can be moments due to meteorological difficulties that your solar panels can't provide the amount of energy that they were initially set to provide.
Problems that can affect your power output are storms, cloudy days, and any other phenomenon that is able to reduce the amount of direct sunlight hitting your panels. This does not mean that your panels will stop working, it just means that they will not have the optimal amount of sunlight to convert into usable energy.
You can counteract this problem by using batteries. Batteries can cover those gaps where the sun is either not available or it's not fully exposed. A battery in your home can help you store that extra portion of the solar energy that you are not using at the moment to be used later when you need it if the solar panels are either not working properly for lack of sun intensity or at night.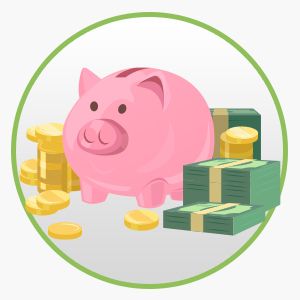 Financing Options
There's no need to pay out the entire design and installation of your solar panels in one go. At United Solar Electric, we understand that it's not a possibility for everyone to do so. Our commitment to the environment and to provide great service to our customers has given us the opportunity to provide a financing servicer to you.
Financing will allow you to put in perspective what you can afford and what you really need. It's understandable if you want to give solar power a try and are looking for a smaller system to make sure that it's the right move for you, but you shouldn't be holding back if you need a bigger system simply because you don't have the liquidity for it.
That's why we offer financing options for you to get the solar power system that you need. You can contact us today and request a quote from us and see if you qualify for financing your solar panels.
If you are ready to take the next step into upgrading your home with solar panels, you can contact United Solar Electric today for more information and an estimate.
Some Things You Need to Know About Solar Panels
At United Solar Electric, we are committed to not only providing you with the best solar power systems, but we also want to give you as much information to make the best decision for your future investment.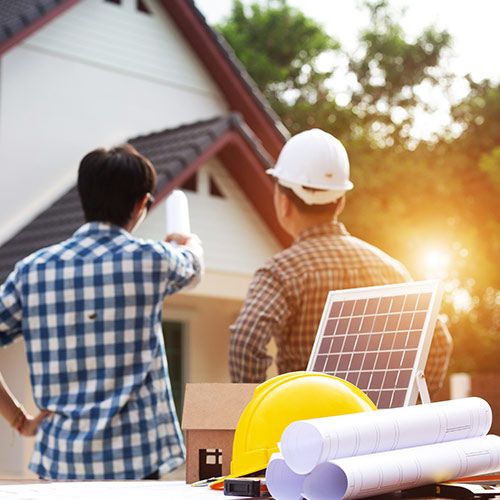 Solar Energy Is Free!
Solar energy is not only free but is a renewable energy source. After the installation cost, you will not have to pay another cent for the electricity you use that's generated by your solar panels.
You will need to do some maintenance on your solar panels here and there or would need to repair them if something happens to them due to external factors. Still, the money you save by installing solar panels outweighs the cost of paying for your electricity.
Solar panels have a long lifespan. Some panels come with a 25-year warranty, although panels can last up to 30 to 40 years on average.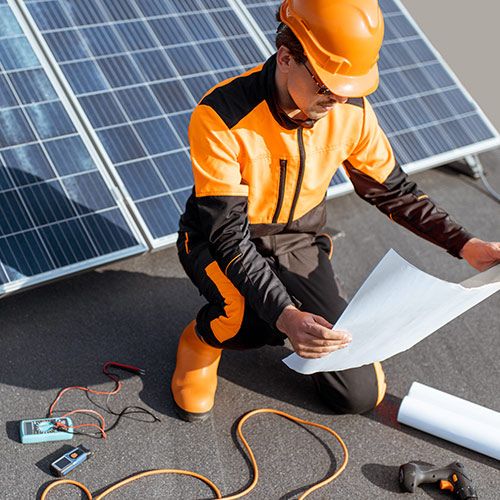 What Are Solar Panels Made of?
Solar panels contain photovoltaic cells, also known as solar cells. These cells are made of semiconductors that transform sunlight into electricity.
There are two types of solar panels. Photovoltaic panels, which convert sunlight into electricity, and solar thermal panels, which are used to heat water by absorbing the warmth from the sun — the latter can be used to heat homes and pools.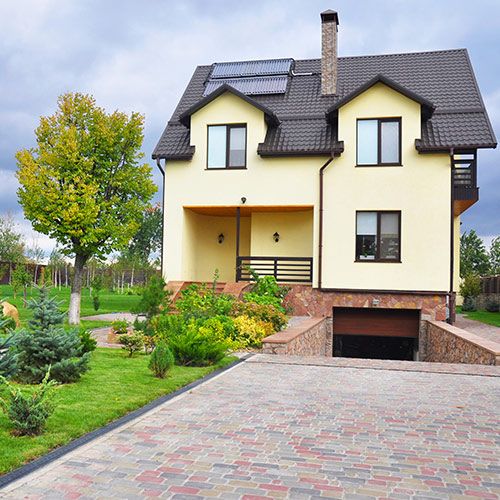 How Efficient Are Solar Panels?
The solar panel industry has come a long way since its inception. Nowadays, the solar cells that are used in domestic solar panels can convert around 20% of the sunlight they receive in electricity that you can use at home. Of course, there are more efficient solar panels that can reach 40% of solar efficiency — these are usually more for commercial systems.
With more incentives being given to people who install solar panels and the technology advancing due to the high demand, the near future looks bright for solar panels as the prices keep going down and their efficiency keeps increasing.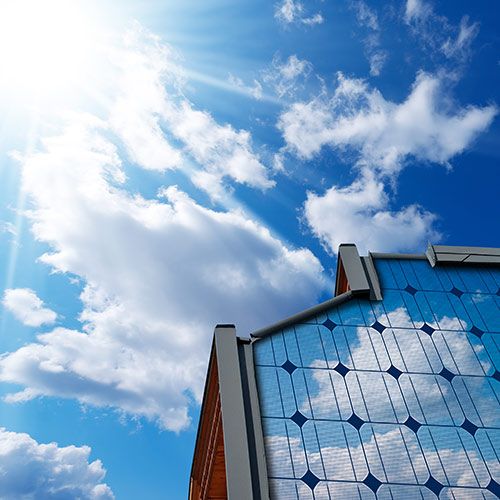 Do You Need Direct Sunlight?
Maximum efficiency is reached when the sun hits the solar panels directly, although electricity can still be produced with a cloudy sky and during winter. At night the solar panels would not be generating any electricity, which creates the need for a solution to this problem. That's where batteries shine.
A good solar power system coupled with the right-size batteries can result in never needing to resource other means of electricity.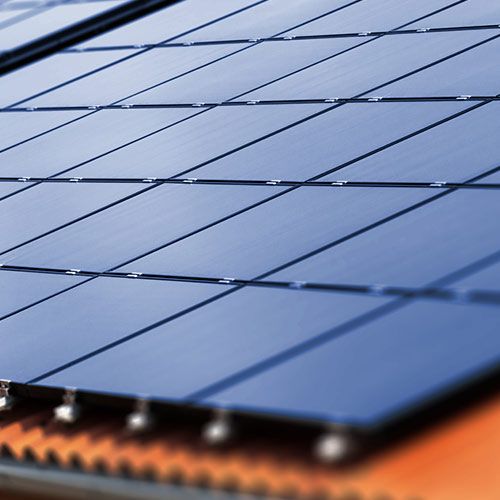 Do I Need Permissions?
You will need a permit from your city as well as the need to follow codes in your HOA or follow any safety measures that are put in place by your community and city. You can contact us and we will help you with any permits, how to request them, and make sure that everything is good to go before any installation takes place.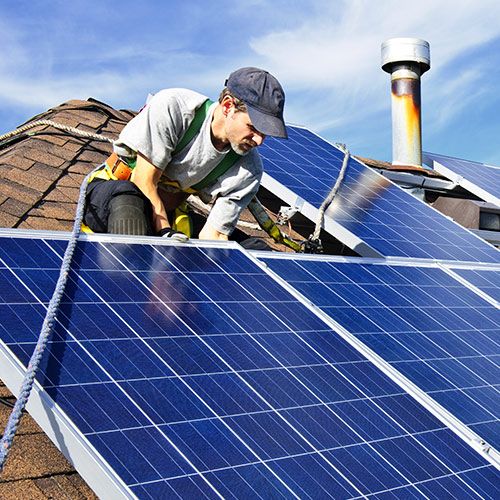 What's the Required Maintenance for Solar Panels?
Taking care of solar panels is pretty simple — all you need to do is make sure that the panels are clean so they can absorb as much sunlight as they are supposed to. Placing the panels in the right location and angle can mean that the cleaning will have to be performed fewer times.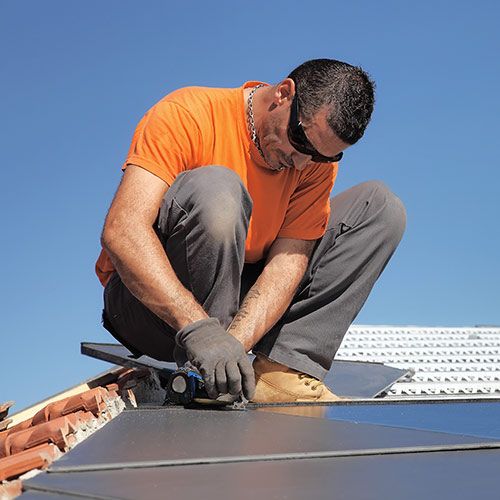 What Are The Cons of Solar Panels?
Solar panels do have a negative aspect to them, although they can all be mitigated with proper planning and location.
Placing the solar panels in a place that receives shade during the day can mean that your solar power system will not be generating as much electricity as you had originally planned.
If panels are placed too close to trees or tall vegetation, two negative outcomes may occur: the shade produced by these features can lower your solar efficiency, and the branches can scratch your solar panels, making them less effective.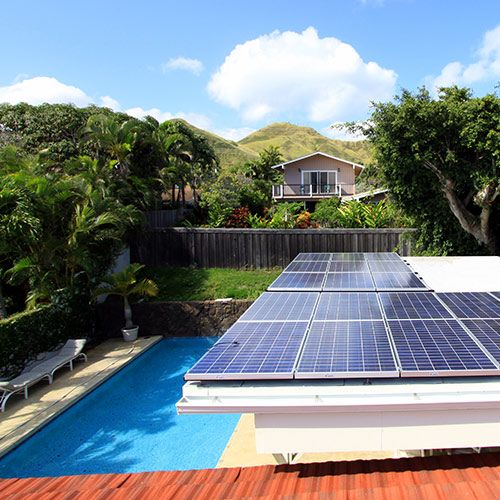 Aside From Free Electricity, What Else Can the Panels Provide?
With the rise in efficiency of commercial and residential solar panels comes increased demand. Having a solar power system installed on your property can instantly increase its value, as potential buyers often consider it an attractive deal when a house has a fully functioning solar power system in place.
We can also add that installing solar panels not only generates jobs for a growing industry, but it also helps our environment by reducing our carbon footprint — this is invaluable!
For some people, solar panels can be visually appealing since they add a modern touch to the home exterior.
There are so many factors that make solar energy such a great alternative for powering your home or business, and we are at a great point in time to be part of something that is both transforming the way we see power generation methods and improving the environment all at the same time.
United Solar Electric puts an outstanding team at your disposal to design the perfect solar energy system for your home or business and guarantees a perfect installation that will last decades. Our team of technicians are experts in their fields and will get the job done well the first time!
If you are looking to take advantage of our infinite energy source, get in touch with us today so we can start your project!